An exhibition of stimulation and saturation. The information high you crave.
2015/02/07
Wiegand Gym eight to ten PM
In Tension is an exploration in creating textiles from rubber bands. The goal is to design unique looks that capture the essence and diversity of the material while complimenting the body.
Alyssa Hamilton, Carolina Tamayo, Rehan Butt
Our collection is inspired by geological formations. The line revolves around the core idea of splitting a geode and revealing the colorful crystals within. The concept is directly linked to the idea of clothing being a shell of the human form and by splitting this shell, we reveal the human within.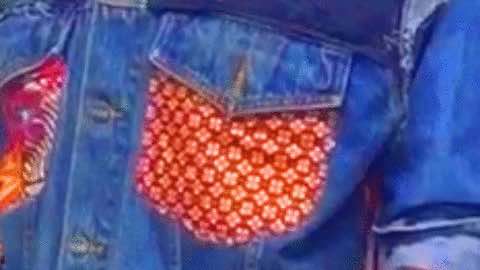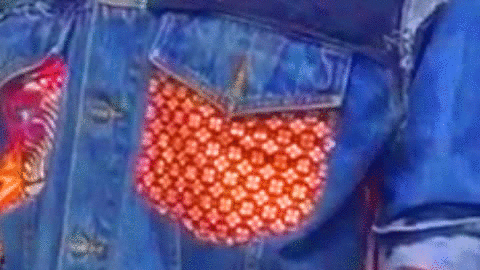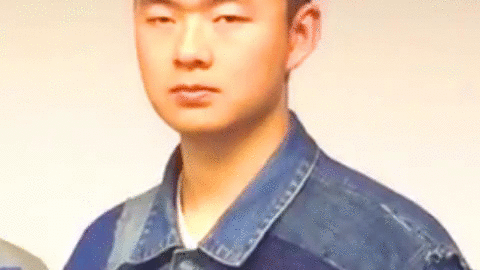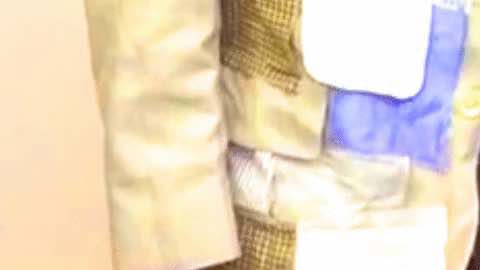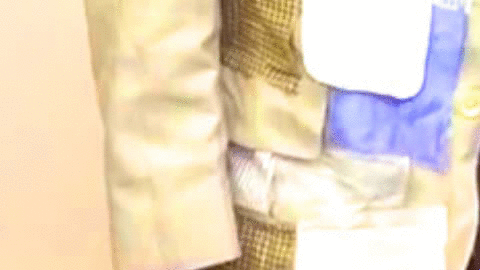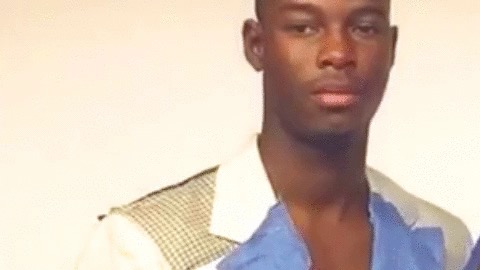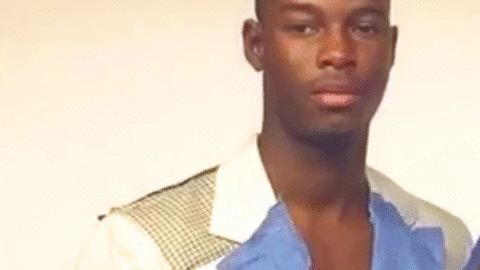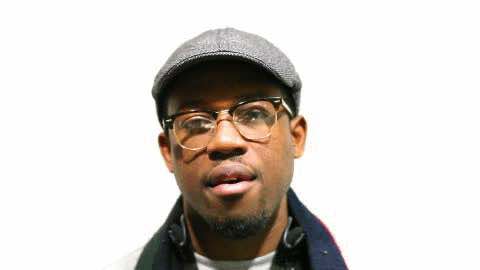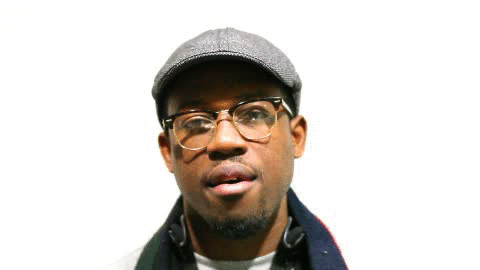 In the realm of high end and run way fashion, there is more times than none an aura of pretentiousness, or an otherworldly grandeur that makes fashion appear to be in an elitist sphere of its own. From this we may draw far fetched conclusions—that fashionable looks derive from having the most extravagant designer gear, or that wealth and bizarre items of clothing equate to fashionable attire. But in actuality things are quite the opposite; fashion is feasible for all taste and statuses. Well done fashion is merely the accumulation of various items of clothing in an aesthetically enticing way. It is attention to details such as color, texture, and patterns. "The Wealthy Slums" goes to extremes to convey this. The clothes of this line will be nothing more than the putting together of tossed clothes and scraps that have been overlooked, into something awe-inspiring. It will be a testament to the fashionable capability that lies within us all—even those that are homeless and less fortunate! Instead of an aura of pretentiousness, there will be an aura of humility and feasibility. If homeless and less fortunate people can make the best of their seemingly undesirable garments, what prevents us?
Alicia Iott, Katherine Zhao
Exoskeleton is a line inspired by the bone structure of mammals, and the exoskeletons of insects, crustaceans, mollusks, and some fungi. We were particularly fascinated with the relationship between the soft substance of a creature and the hard, geometric forms that encase and support it. Several of our pieces are interpretations of this hard versus soft relationship, and some are direct studies of a particular feature of an animal.
Chanda Patel, Emmy Hacker
Inspired by the elaborate shapes and decorations of high end cakes, our 10-piece line aims to show the whimsicality and perfection of pastry. Because in our world, you can have your cake and eat it too.
A collection that blurs the division between casual wear and sportswear, Let's Play is a line made up of simple geometric motifs and clean silhouettes. My collection promotes the idea that sports and sports-inspired clothing can be just as luxurious as upscale ready-to-wear garments.
In the workplace, women must walk the line between appearing slutty or puritanical. This line literally strips away the pretense surrounding women's professional attire by making evident their sexualization. Instead of displaying themselves in lingerie, the women wear utilitarian black undergarments as a defiant stand against their implicit, unwanted sexualization.
Mashinka is a wearable approach to materials and mechanics. Originally inspired by the torture devices in the movie Saw, we saw an opportunity to push the boundaries of the human body with the intricacies of metal work. Each piece is artfully designed to weaken a part of the human form, revealing both the power and beauty in machines.
When designing my line I was very interested in the contrast between fluidity and structure and how these two seemingly contrasting qualities work to expose the female form. I was very inspired by luxurious French silk corsets, and therefore all of my garments, whether crafted from diaphanous fabrics or thick rigid boning, are bound in some form in order to restrict and highlight the model's features.
Trinidad's Carnival Mas derives from French Masquerade Balls originally held during the colonization of the West Indies. An array of ethnic prints are used to chronicle the Caribbean evolution of Mas and its multi-cultural influences.
Jolyn Sandford, Andrea Gershuny
American media has a morbid fascination with death, murder, and mystery. All of this manifests in the remarkable popularity of fictional serial killers. DRESSED TO KILL is a line based on the looks of iconic fictional serial killers from movies, television, and literature (such as Hannibal Lecter and Dexter). They invite the audience to admire their bloody aesthetic and perhaps, retrospectively, think about why it is we are so fascinated by killers.
Till is an exploration in textile design, using photographs of succulents in repeated pattern which then are altered to have highly saturated colors. Succulents, which are usually tough or spiny in texture, contrast with the softness of the fabric but work in harmony with the clean lines and silhouettes.
Utilizing complementary colors, this line takes plastic to a whole new level, transforming its properties into an unrecognizable medium. Morph gives us a glimpse into a world that contains no fabric and where clothes are made entirely of plastic.
Morgan Fritz, Lauren Goldstein, Jenna Withrow
The concept formed from looking at armor and conceptualizing what we don't see to the body's exterior. Revive contrasts protection and weakness using different rations and combinations of materials. The line uses tubing, fabric, and foam to create a greater illusion of protection. Through this study we highlight the body and transform its perception.
This line is a modern interpretation of African tribal garb with a mix of print and linen fabric. Each piece, inspired by an array of spiritual death masks, represents the different spirits existing amongst the living.
C'LEEN is underwear for a normal day for fairly normal people. It is one part practical, two parts because it seems like fun.
TACT shows the strength and beauty that clothing creates on the body. With inspiration drawn from World War 1 military outerwear and flowers that wither as the weather gets cold, TACT creates the story of a queen and her army. Powerful and sincere, the queen knows when words are necessary. She likes to let the clothes speak for themselves. How you say something can be just as important as what you say.
Beora means 'to be at present' in the mayan language, testing the relationship between aesthetic, sociological, anthropological and socio-economic issues. It's meant to blur the lines between space, place and identity through the use of beautiful textiles hand woven by the indigenous women in Guatemala.
Jillian Nelson, Lauren Zemering
SINEW is inspired by the internal structure of the human body, specifically tendons and ligaments. Strong yet flexible, restrictive yet mobilizing, these structures are what hold our muscles and bones together while giving us the ability to move. Our garments, along with a handmade print, are meant to restrict and encourage relationships between different parts of the human body.
Through Menagerie, I wanted to express our hidden alter ego with headpieces that resemble wild animals. Aesthetically I was inspired by Egyptian religion and culture. Especially Egyptian Gods, who were depicted as people with animal heads because they believed that animals represent different manifestations and the spiritual truth.
Rift juxtaposes natural processes and synthetic materials by capturing chaotic geological phenomena in rigid plastic forms.
Student designers, models, dancers, and artists bring their skills together to produce Lunar Gala, Carnegie Mellon's largest annual show. Lunar Gala brings together fashion design, dance and video art in a unique one-night event.
Fayo Adeleye Ibukun
Model
Lanre Adetola
Designer
Undecided, 2018
Sam Ahmed
Dancer
Communication Design, 2015
Archana Ajith
Model
Computer Science, 2018
Zai Aliyu
Board: UX/Web Designer
Communication Design, 2017
Swathi Anand
Model
Information Systems, 2016
Jibby Ani
Board: Runway Coordinator, Model
Information Systems, 2016
Allison Auyeung
Board: PR Intern
Decision Science and Business, 2017
Jordan Bailey
Model
Chemistry, 2015
Remy Behl
Model
Civil Engineering, 2015
Zach Bergeron
Board: Producer, Model
Communication Design, 2015
Abdelwahab Bourai
Model
Computer Science and Cognitive Science, 2016
Bella Brahm
Model
Undecided Engineering, 2018
Miriam Buchwald
Board: Design Coordinator, Designer
Industrial Design, 2016
Delaney Chambers
Board: PR Director, Model
Civil and Environmental Engineering, 2016
Sabrina Chang
Board: Design Intern
Industrial Design, 2016
Amy Chen
Model
International Relations and Politics, 2018
Angeline Chen
Board: Videographer
Communication Design, 2015
Yutong Chen
Board: PR Photographer
ECE, 2017
Samantha Chiu
Designer
Industrial Design, 2015
Michelle Cho
Board: Entertainment Director
Business Administration, 2017
Molly Chou
Model
Business and Statistics, 2017
Jessica Chukwuma
Model
Civil and Environment Engineering, 2018
Rachel Ciavarella
Board: Producer
Industrial Design, 2015
Colleen Clifford
Board: Producer, Designer
Architecture, 2016
Amelia Crigler
Model
Computer Science and Linguistics, 2016
Alexis DeLaRosa
Dancer
Decision Science, 2017
Aya Demler
Board: Runway Director, Model
Communication Design and Human-Computer Interaction, 2015
Isaiah Edmonds
Board: Runway Intern
Chemical Engineering, 2016
Brennan Felbinger
Model
Design and Production, 2018
Sara Remi Fields
Board: PR Photographer
Undecided Design, 2018
Katherine Frazer
Board: Creative Director
Communication Design and Human-Computer Interaction
Morgan Fritz
Designer
Industrial Design, 2015
Lauren Goldstein
Board: Marketing/Sales Secretary, Designer
Industrial Design, 2016
Emmy Hacker
Designer
Industrial Design, 2015
Xuran He
Model
Mechanical Engineering, 2017
Kendra Ho
Model
Architecture, 2016
Eileen Huang
Board: Design Coordinator, Designer
Industrial Design, 2017
Gina Huang
Board: Design Intern
Industrial Design, 2016
Sade Idera
Model
Psychology and Neuroscience, 2017
AJ Jeffs
Model
Business, 2018
Keith Joseph
Designer
Industrial Design, 2015
Keith Kelly
Designer
Costume Design
Daniel Kim
Board: Web Designer
Communication Design, 2016
Hannah Kim
Board: Creative Photographer
Architecture, 2015
John Kim
Model
Communication Design, 2017
Neha Kodi
Model
Mechanical Engineering, 2016
Liana Kong
Board: Design Director, Designer
Industrial Design, 2015
Angela Liang
Model
Undecided, 2018
Arissa Li
Model
Math, 2017
Jarret Lin
Model
Music Performance, 2017
Becki Liu
Designer
Costume Design, 2017
Oshie Merski
Board: Magazine Editor
Communication Design, 2015
Laurel Michel-Schottman
Designer
BCSA, 2015
Stephane Moise
Designer
Mechanical Engineering, 2016
Jillian Nelson
Designer
Communication Design, 2017
Antonio Ono
Board: Creative Coordinator, Designer
Communication Design, 2015
Danae Paparis
Board: Videographer
Communication Design, 2016
Sophie Parrinello
Board: Runway Coordinator
Chana Patel
Designer
Industrial Design, 2015
Kira Ragazzo
Model
Chemical Engineering, 2016
Chanamon Ratanalert
Dancer
Information Systems and Human-Computer Interaction, 2015
Cecilia Shen
Board: Marketing/Sales Director
Business Administration, 2017
Jessica Shen
Model
Industrial Design, 2016
Shana Singh
Model
Chemistry, 2016
Victor Song
Board: Web Designer
Communication Design and Photography, 2015
Amaya Taylor
Model
Ethics, History and Public Policy, 2016
Leila Thomas
Model
Computer Science, 2017
Charlotte Townsend
Model
Economics and Psychology, 2017
Jessica Uphoff
Model
Industrial Design, 2015
Alex Walker
Model
Visual Art, 2016
Jason Wang
Model
Civil Engineering, 2018
Jenna Winthrow
Designer
Mechanical Engineering, 2015
Noa Wolff Fineout
Designer
Sohee Woo
Designer
Industrial Design, 2015
Alice Ye
Model
Business and Statistics, 2015
Dina Yerlan
Model
ECE, 2017
Jane Yoon
Board: Creative Coordinator
Communication Design, 2015
Lauren Zemering
Designer
Industrial Design, 2017
Catherine Zheng
Board: Blogger
BHA Communication Design and Global Systems and Management; Chinese Studies, 2017
Alliance
Constellation
DYOB Entertainment
DYOB Group